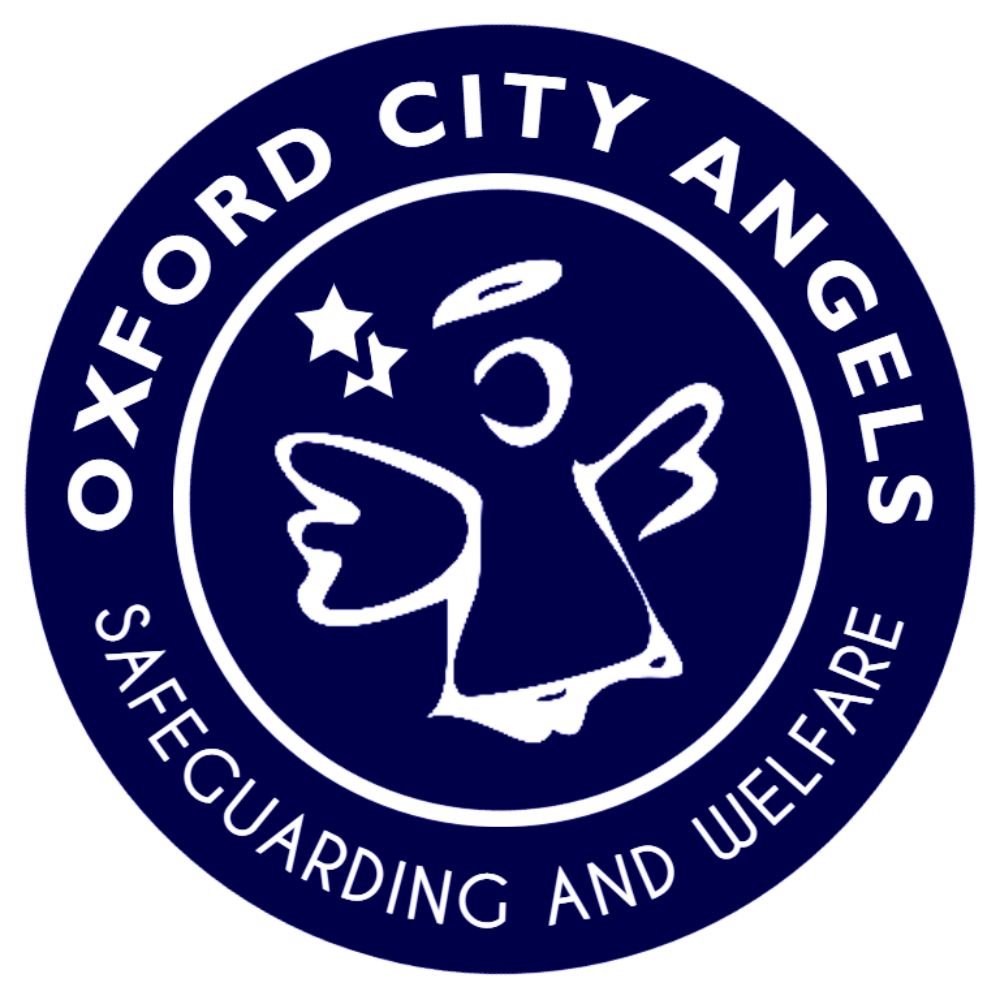 Oxford City Angels
Established in May 2022 Oxford City Angels are a voluntary run female-focused support team working in partnership with Thames Valley Police, Oxford City Council and Nightsafe Oxford during the night-time economy. Oxford City Angels were created as an outcome from the Oxford Safer Street Project n order to help prevent violence against women and girls on a night out.

Their primary and priority function is to support the safety and security of women and girls at night. They deliver this through proactive high visibility patrols and engagement on Saturday nights and Sunday mornings between 22:00 and 04:00.

Volunteers are DBS check and have been trained in Bystander Intervention Against Sexual Harassment, Conflict Management and Safer De-escalation and First Aid.

During a shift the team will be deployed either on foot, Voi eScooters or in a vehicle patrolling the Cowley Road area and the City Centre. Volunteers will proactively engage with a vulnerable person and offer immediate support in order to reduce the risk of harm. Volunteers will deploy a variety of measures to assist a person in need:
Help reconnect a person with friends/family
Take a person to a registered safe place
Safely and appropriately challenge incidents of sexual harassment
Proactive threat reporting
Assist a person getting home
Contact and work with the emergency services
Provide basic first aid
Call and wait for a taxi
Use our portable power banks to charge a person's phone
Visit the link below to find out more about Oxford City Angels.